Celebrating 23 years of dedication to Irish Dance in Cleveland Ohio.
cl.academy[@]att.net
Come visit our locations: Euclid, Middleburg Heights, Westlake Ohio.
Registered with CLRG,IDTANA,IDTAMA.
Walk-in registration available year-round at all locations
Director:
Catherine Leneghan Fox, TCRG, ADCRG, BG

CONGRATULATIONS TO.....
All-Ireland's - soft shoe - 10th - Rosalia
All-Ireland's - hard shoe 21st - Rosalia
All-Ireland's - Trad Set - 19th - Rosalia
State of Ohio Dance-Off 2015 Winner - Brandon
NATIONALS 2015 - Brandon WORLD QUALIFIER 1st
NATIONALS 2015 - Anthony WORLD QUALIFIER 7th
NATIONALS 2015 - Rosalia 30th
NATIONALS 2015 - Charlette 33rd
Traditional Set Champion 16+ Bluegrass Feis - Cassie Uhler
Traditional Set Champion U16 Bluegrass Feis - Rosalia Motta
World Championship 2015 Brandon 6th
World Championship 2015 - Figure Under 13 - 4th
1st Place Marching Unit St. Patrick's Day 2015
2nd Place Childrens Unit St. Patrick's Day 2015
Mid-American Championship 2014 World Qualifiers Taylor, Brandon, Declan, Alyssa
Mid-American Championship 2014 Molly 16th
Mid-American championship 2014 Nicole 18th
Mid-American Championship 2014 Alyssa 7th
Mid-American championship 2014 Brandon 1st
Mid-American Championship 2014 Taylor 4th
Mid-American Championship 2014 Rosalia 24th
Mid-American Championship 2014 Declan 4th
Mid-American Championship 2014 Mary Bridget 27th
Mid-American Championship 2014 Anthony 3rd
Mid-American Championship Trad Set placers...Olivia,Sarah,Gabby,Maura,Catherine
Nationals 2014 - Anthony Kukowski - 4th place
Nationals 2014 Brandon Asazawa - 4th place WORLD QUALIFIER
Nationals 2014-DECLAN MANGAN-World Qualifier-4TH PLACE
Nationals 2014-ROSALIA MOTTA-33RD PLACE
Nationals 2014-TAYLOR KOZLOWSKI-World Qualifier 12TH PLACE
World Championship 2014 Brandon 12th/Declan 13th


Cead Mile Failte-"100 Thousand Welcomes" to the Leneghan Academy of Irish Dance. The Leneghan Academy was founded in 1992 by Catherine Leneghan. Catherine was trained by two Cleveland legends: Theresa Burke and Bob Masterson. Along the way she had opportunities to train under many prestigious instructors both at home and abroad. Taking her Irish roots from Ballycroy,Tourmekeady and Islandeady Mayo she was steeped in Irish tradition early on. She is certified as a teacher (TCRG), adjudicator (ADCRG) and grade examiner (BG) of Irish dance and is fully accredited through Dublin Ireland and a member of IDTAMA and IDTANA (regional and national associations).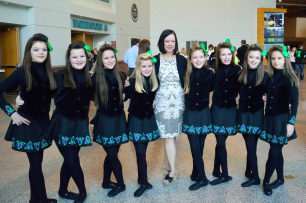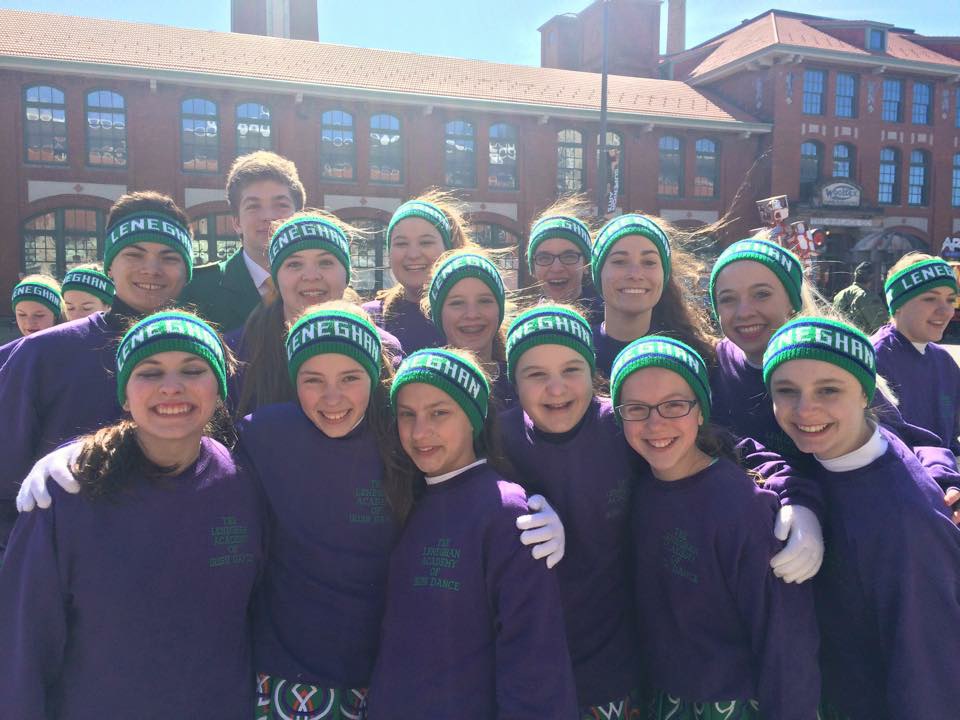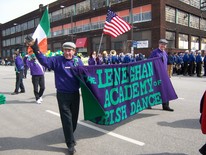 LA celebrates Irish Heritage in the 3/17 parade!
Home of the North Coast Feis committee.
www.northcoastfeis.com
Grade exams - 2/5/16
Feis 2/6/16
Cleveland IX Center
---